Established in the Mahoning Valley in 1988, the Mahoning Valley Ulster Project is celebrating it's 30th year of bringing teens from Belfast, Northern Ireland to spend  the month of July with teens from Mahoning Valley.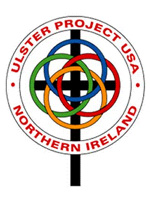 The intent of the Ulster Project is to break down the walls of intolerance and mistrust that exist in Northern Ireland. It was created through the efforts of like-minded peace seekers who strive towards the ultimate goal of creating a community of peace through fostering tolerance, understanding and friendship. The Ulster Project focuses on changing the perception of Ireland's youth by bringing them together in a strife-free atmosphere that emphasizes acceptance of all people, regardless of creed.
Meetings for 2019
Meetings are the first Sunday of each month at 7:00 PM at St. Michael's Family Life Center in Canfield. 
Prospective Teens 
If you know of any family and teen that is interested in participating in the project please call us.  We would love to explain explain various items about the project and give everyone a chance to meet the people that carry on this very worth while project. We will also review the 2019 calendar.
So that we can have an idea of who will be attending please advise any one of the  three of us below if you are have someone who will attend.
Host Family Committee
Greg Hartz.             330-770-1440
Jenette Garbarz     330-518-5290
Mahoning Valley Ulster Project
P.O. Box 322
Canfield,  Ohio 44406