Established in the Mahoning Valley in 1988, the Mahoning Valley Ulster Project is celebrating it's 30th year of bringing teens from Belfast, Northern Ireland to spend  the month of July with teens from Mahoning Valley.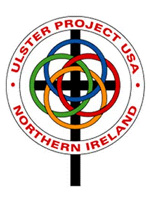 The intent of the Ulster Project is to break down the walls of intolerance and mistrust that exist in Northern Ireland. It was created through the efforts of like-minded peace seekers who strive towards the ultimate goal of creating a community of peace through fostering tolerance, understanding and friendship. The Ulster Project focuses on changing the perception of Ireland's youth by bringing them together in a strife-free atmosphere that emphasizes acceptance of all people, regardless of creed.
Prospective Teens and Meetings for 2023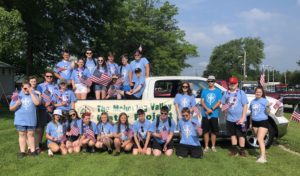 If you would like to join, please send us an email at info.mvulsterproject@gmail.com or fill out the requested information on our Contact page. We look forward to hearing from you!
If you know of any family and teen that is interested in participating in the project please call us. We would love to provide you more information about the project and give everyone a chance to meet the people that carry on this worth while project.
Host Family Committee
Greg Hartz              330-770-1440
Jenette Garbarz     330-518-5290